Every December, many homeowners decide to hold off on selling their home until after the holidays. Despite your fears, selling now is the best decision you could make. Reach out to us with your concerns and learn more about why our clients have expressed that the Weil Team: "had my back every step of the way. During these unusual times I felt I had an advocate on my side."
According to Keeping Current Matters, there are seven great reasons to sell your house during the holiday season:

1. Buyers are active now. Mortgage rates are historically low, providing motivation for those who are ready to get more for their money over the life of their home loan.
2. Purchasers who look for homes during the holidays are serious ones, and they're ready to buy.
3. You can restrict the showings in your house to days and times that are most convenient for you, or even select virtual options. You'll remain in control, especially in today's sellers' market.
4. Homes decorated for the holidays appeal to many buyers.
5. Today, there's minimal competition for you as a seller. There just aren't enough houses on the market to satisfy buyer demand, meaning sellers are in the driver's seat. Over the past year, inventory has declined to record lows, making it the opportune time to sell your house (See graph below):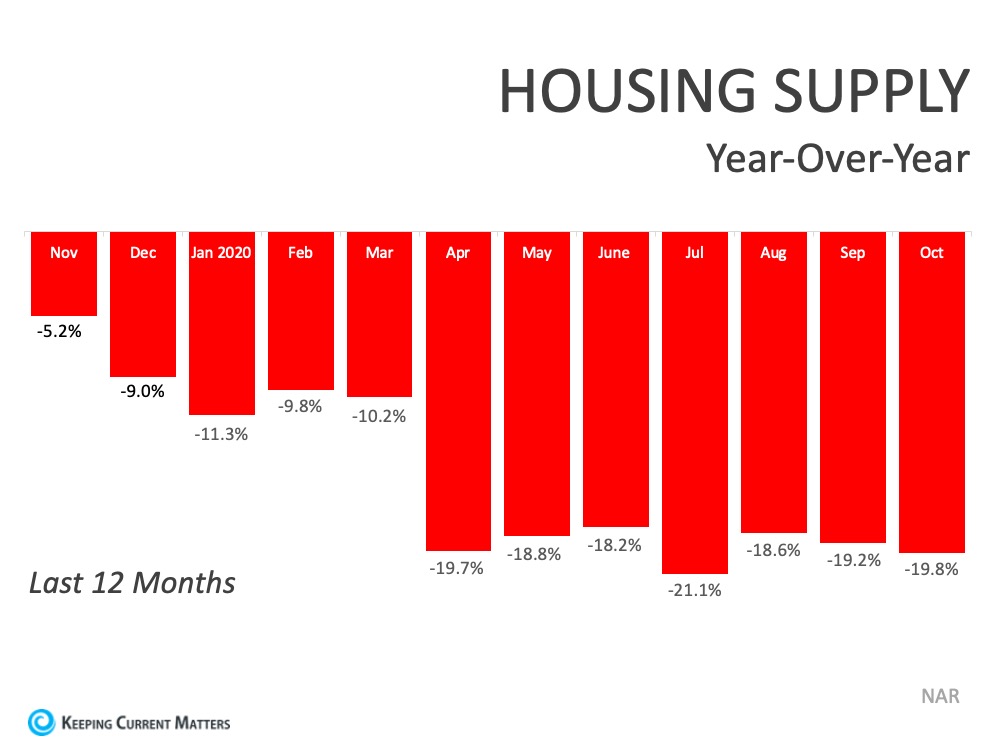 6. The desire to own a home doesn't stop during the holidays. Buyers who have been searching throughout the fall and have been running into more and more bidding wars are still on the lookout. Your home may be the answer.
7. This season is the sweet spot for sellers, and the number of listings will increase after the holidays. In many parts of the country, more new construction will also be available for sale in 2021, which will lessen the demand for your house next year.
Inventory is very low and many buyers are anxiously searching for their next home. If you are ready to sell, don't let the thought of home showings cause you any stress! With Matterport 3D technology, The Weil Team can provide virtual tours of your home to potential buyers via phone, computer or other smart device. Additionally, our team will be there to guide the process every step of the way. Of course, if the time isn't right, we understand and will be happy to discuss next steps whenever you are ready. Have a wonderful holiday season and a happy end to 2020!